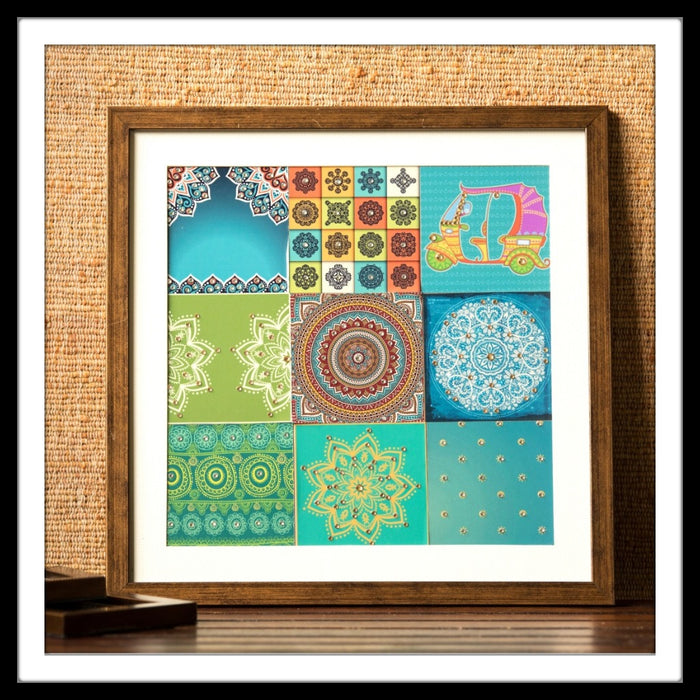 Wall Art - the one with the Auto
Mosaic Art that would brighten up any room. 
One of the walls in our studio was looking quite dull and dismal. It needed to be perked up. I knew that it need a biggish piece of wall art but wanted it to somehow represent what we are about. And then I had a Eureka moment. What if we made a mosaic with all our prints. I started out immediately with my daughter and her artist friend. By evening we had completed the huge big frame. It looks amazing and the piece talks about our store. It truly represents FF.
These smaller pieces are like little ambassadors  of the original. They would perk up any dark corner, above a study or in the corridor. The larger ones are available on order only. 
Size 12"x12"