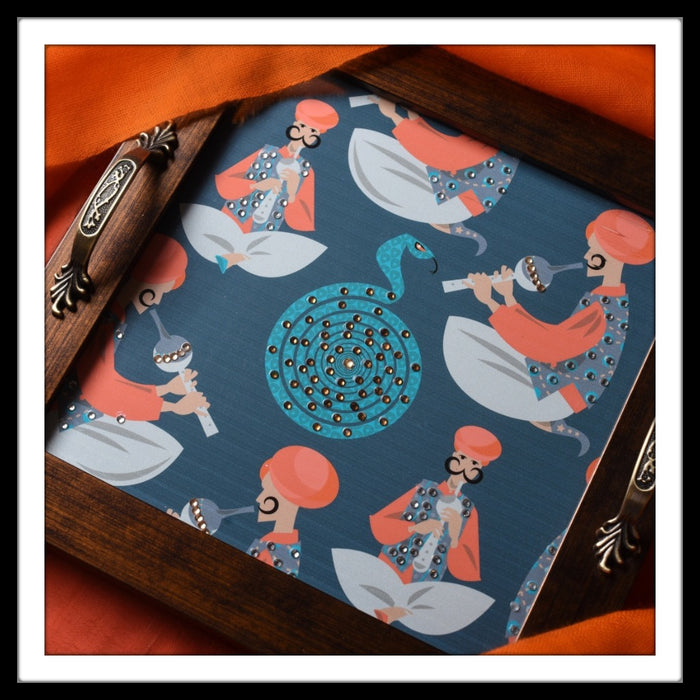 The Snake Charmer Square Tray
India, for a long time was identified as the 'Land of Mystics and Snake charmers'. Our snake charmer tray is an ode to that imagery. This in no way means that we support animal abuse. It just highlights a means of living in ancient India. ......
The tray is available in 3 different sizes and can be bought as a set or individually.
Small is 10"x10"
Medium is 12"x12"
Large is 14"x14"