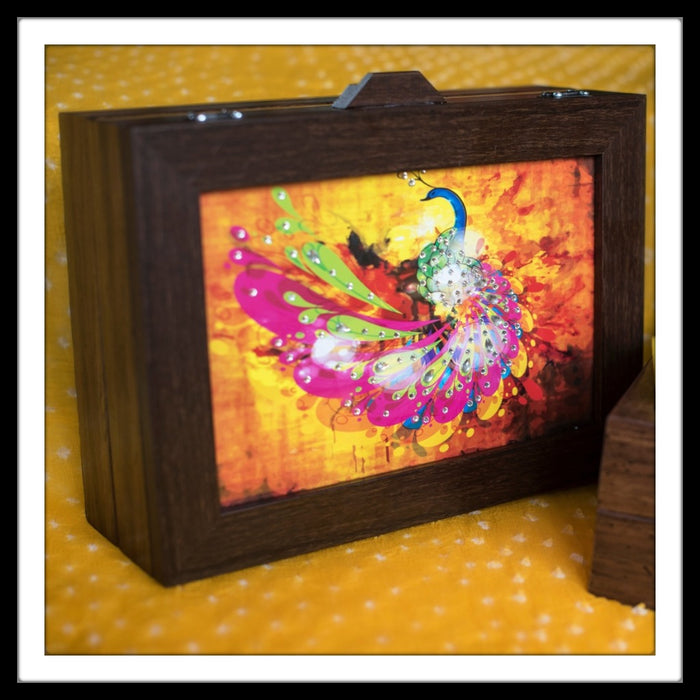 Pink & Yellow Peacock Rectangular Box
Peacocks are supposed to be proud.. and why wouldn't they be? Any bird with the kind of feathers that the peacock has would be strutting around similarly. And added to that is the fact that we embellish the feathers with diamanté to make them shimmer even more! 
Wouldn't this box be perfect at the countertop of your kitchen? With some knick knacks? Or tea sachets or maybe even some important keys?
Feel proud like the peacock when you have this smart box enhancing your kitchen tops!!
The smaller version of our popular Tea Chest, this box will fit into smaller areas. It has 6 compartments. 
Size : 10.5"x7.5"x4"