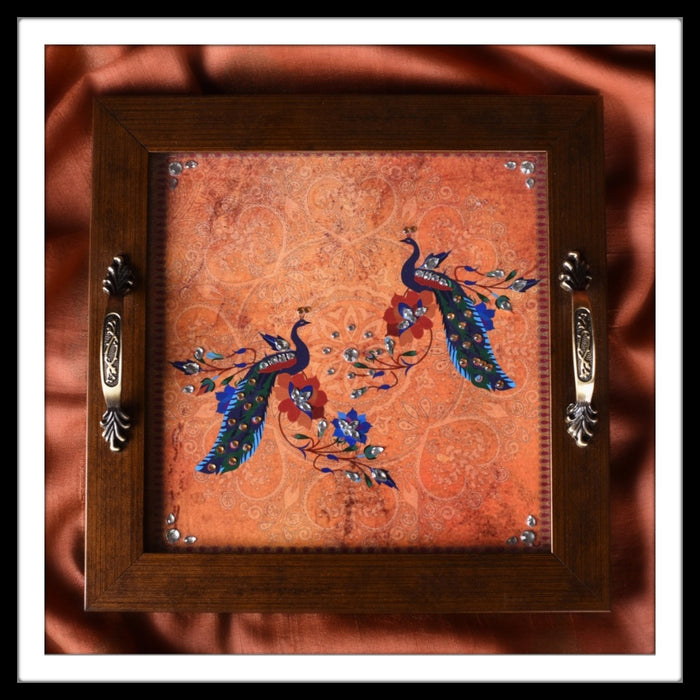 Did you know that 'peacock' is considered to be a bird of protection and safe guarding. This bird is also valued as a protection for the psychic self. 
We have a collection of peacock designs that are always the best sellers. Presenting yet another design with peacocks. Gift these on a house warming and earn brownie points. 
They come in 3 different sizes and can be bought as a set or individually.
Small is 10"x10"
Medium is 12"x12"
Large is 14"x14"
Amazing product
It's really amazing worth the money nice packaging n good for display n serving you never regret for this product love this