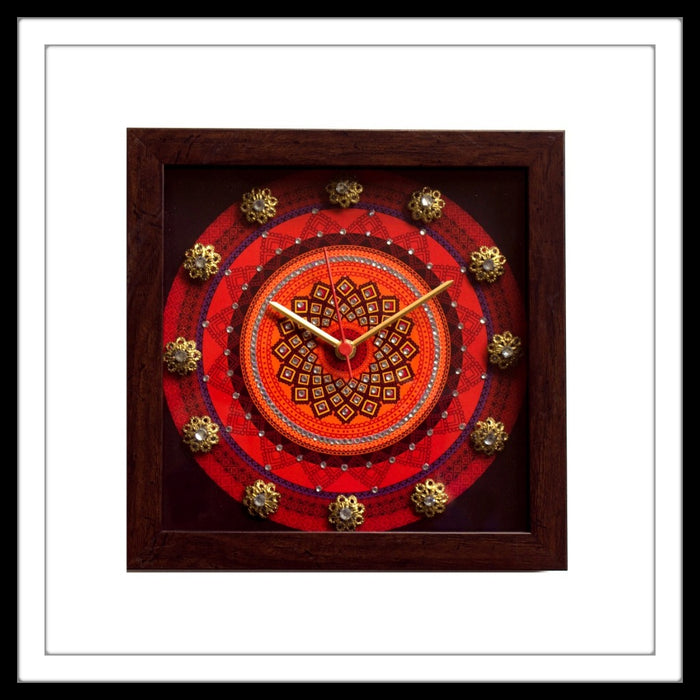 These wall clocks are handmade with Brass stones and crystals. 
Dimensions: 9"x9" & 11"x11"
No assembly is required and these clocks have a glass casing. Keeps them dust and maintenance free. Only the battery needs to be added.
As all clocks are handmade.. there may be a few variations from piece to piece.
Amazing products
I have been a regular user and have been gifting the traYs, clocks, coaters and everyone has loved it. It's unique, beautiful and classy.
Thanks for your kind words Lakshmi