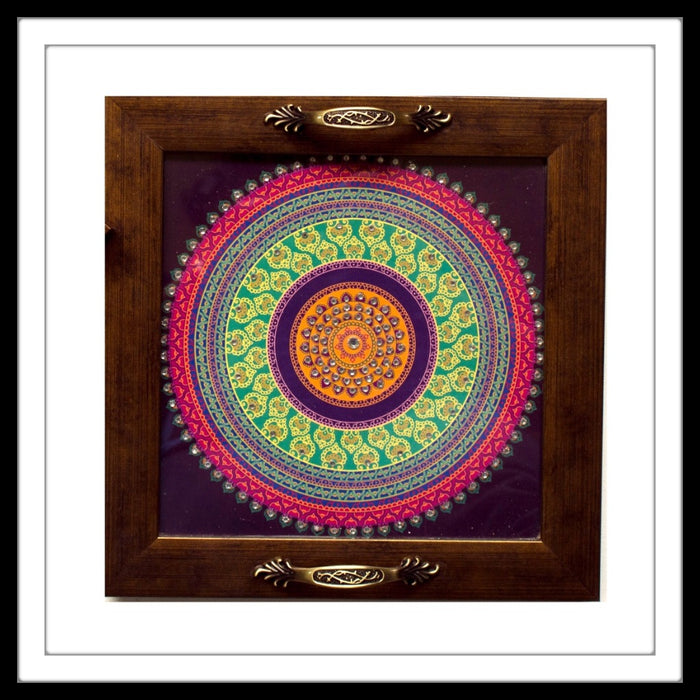 Purple Mandala Square Tray
They come in 3 different sizes and can be bought as a set or individually.
Small is 10"x10"
Medium is 12"x12"
Large is 14"x14"
Gifting ideas!!
Well once we begin to buy the beautiful variety of decor pieces from footprints forever you can never stop...
I have a very close friend who loves mandala designs and this was the perfect gift for her as she also loves to decor her place so it was footprints forever to the rescue!!
The kind of colours , design and the combination made it the perfect choice!
Thankyou!!