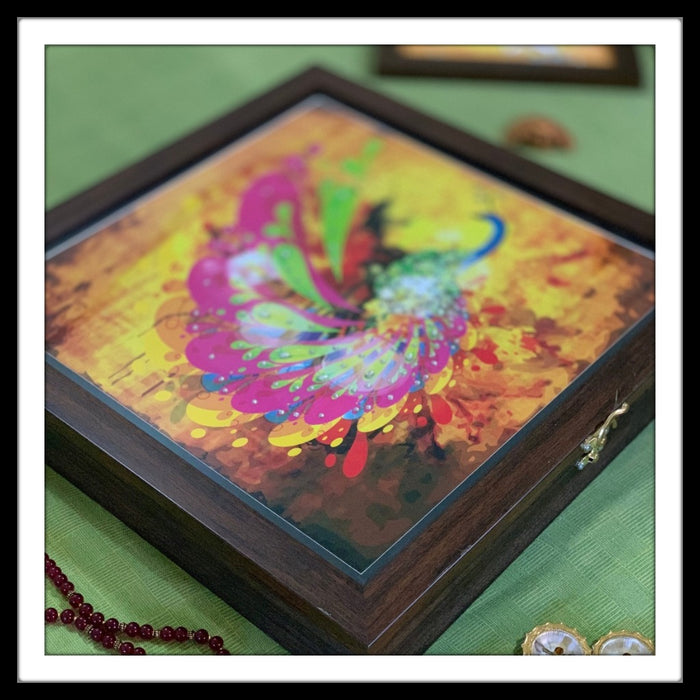 Pink & Yellow Peacock X-Large Box
Large Box with partition for keeping Saree/Shirt or any other dress material and bangles or pens or other jewellery. 
The price is for box only.
Size 16"x16"x2"
Love this box
Love this box.. Pretty print, spacious and love the work on it..
Glad you loved the box Pallabi..
Warm Regards,
Vandana