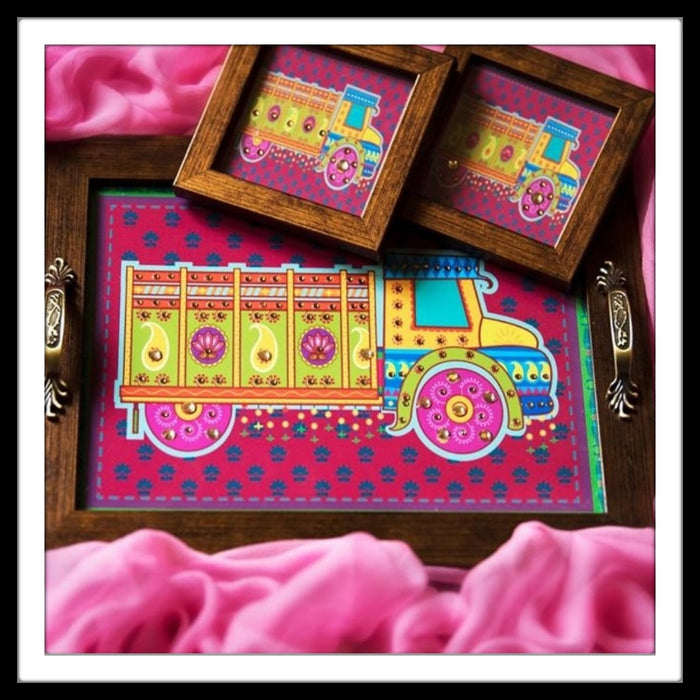 Pink Truck Tray and Coasters Set
When you're traveling within India, especially on the highways.. lookout for the quotes on the back of trucks. They can be hilarious, political, religious or simply inspirational. Some of the interesting ones I've come across are 'Buri Nazar wale..Tera Muh Kala' or my favourite 'Dekhna Magar Pyar Se' or Maa ka Ashirwad.
The Beautifully packaged set comes with a 10"x12" tray and a set of 6 matching coasters.
If you would like to buy them separately, please send us a message on footprintsforever@gmail.com
All pieces are handmade. Please allow 2-3 days for dispatch.