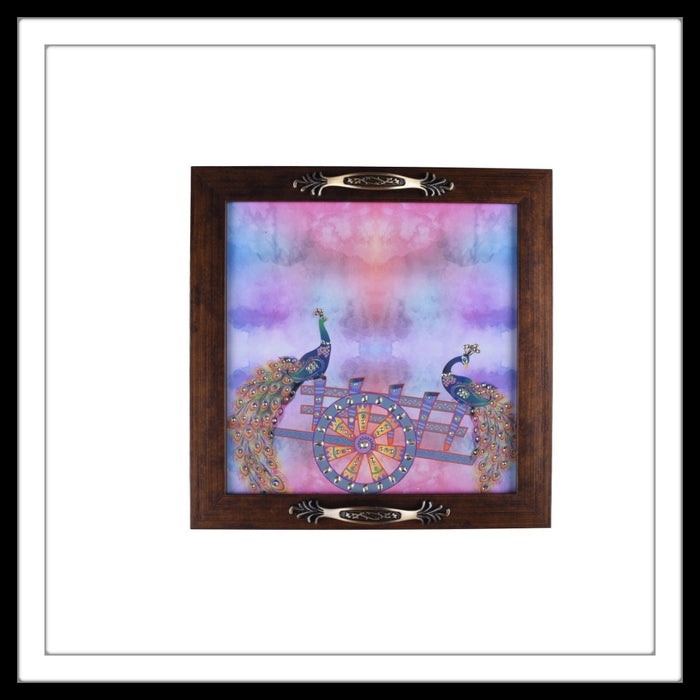 Peacocks on Cart Square Tray
Such a lovely scene from our villages. The peacocks waiting for the monsoons so that they could come out and show us their beautiful dances!! Would you like to be there with them? Will you join them?? 
The trays come in 3 different sizes and can be bought as a set or individually.
Small is 10"x10"
Medium is 12"x12"
Large is 14"x14"
Packed in our matching gift box.