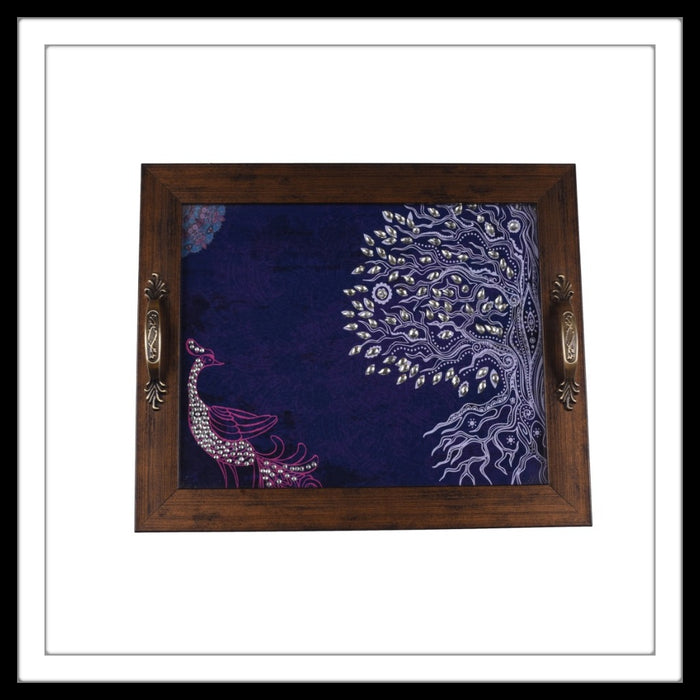 Peacock with Tree of Life Rectangular Tray
Does the peacocks shine reflect on the tree?
Even the beautiful tree could not resist basking in reflected glory!! And when it rains and the peacocks come out and dance with joy? Who could resist doing so? . 
Size : 10"x12"
Packed in our beautiful matching gift box.