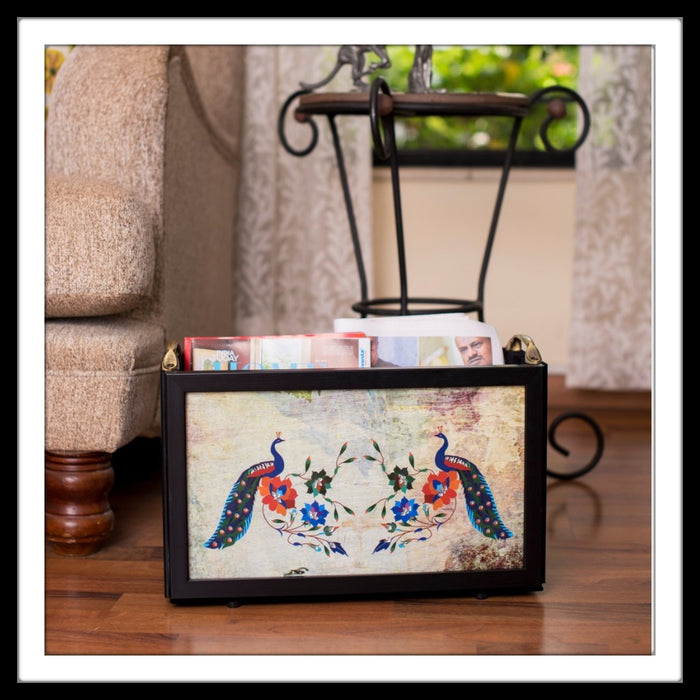 Consider that evening after work, when all you want is to relax without having to bother with innumerable papers. All of them papers.. staring at you for action and all you can think of is to unwind..
Well, shove them into the  FF Magazine Rack till the next day!
Evening saved!! 
Size : 16"x 9.5"x 7"