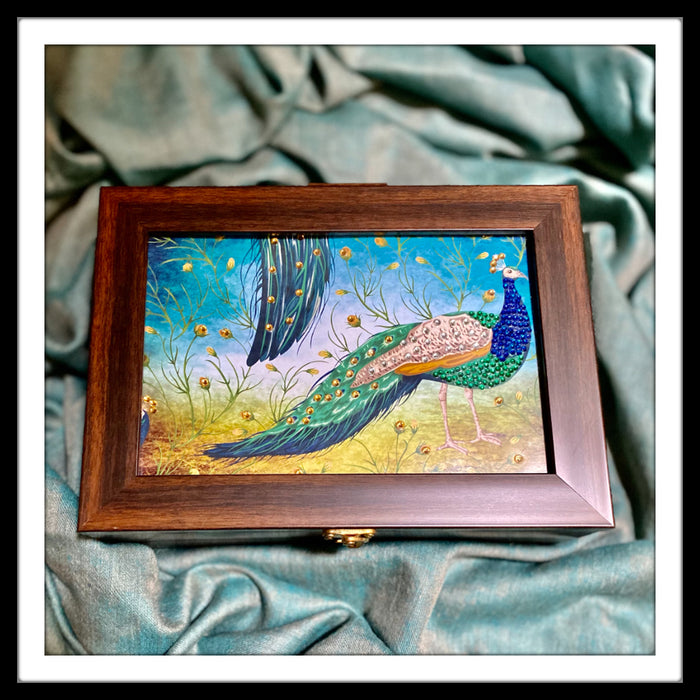 Peacock in the Garden Multipurpose Box (Small)
Our multi-purpose boxes are all designed in ethnic Indian themes are popularly used for a variety of uses. They can be used for jewellery, cash, photos, bangles, recipes, nuts and tea chests. They are also used in trousseaus for gifting shawls and sarees. We can personalize them so that the gifts blend well with the theme of the event.
This box has 6 compartments sized to hold teabags popularly available. 
Size : 10.5"x7.5"x4"