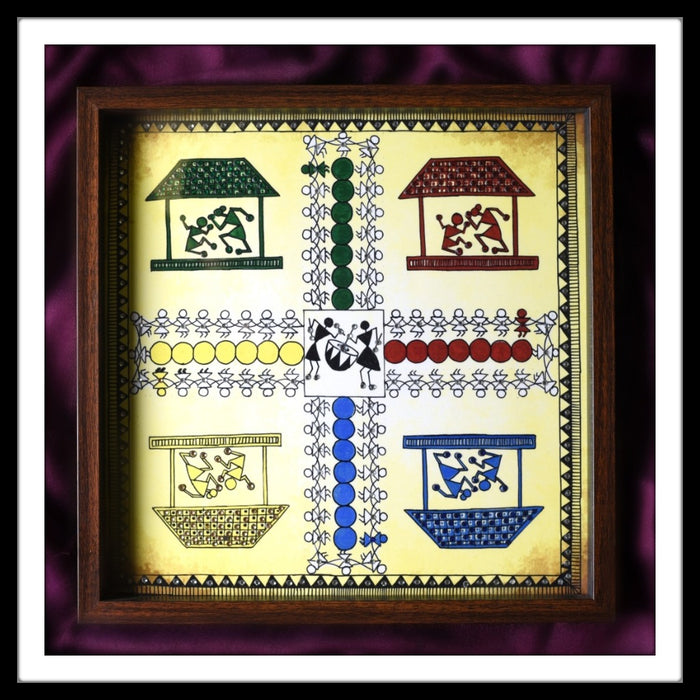 Pachisi is a board game that originated in medieval India which has been described as the national game of India. 
In addition to Chaupar there are many versions of the game. Parcheesi, Sorry! and Ludo are among the many Westernized commercial versions of the game. A similar game called Parchis is popular in Spain and northern Morocco. Parqués is its Colombian variant. The Jeu des petits chevaux (Game of Little Horses) is played in France, and Mensch argere Dich nicht  is a popular German variant. It is also possible that this game led to the development of the Korean board game Yunnori , through the ancient kingdom Baekje. 
Size : 12"x12"
A tray that can be used as a game board.. Ideal for keeping the kids away from the digital influences this holiday season.