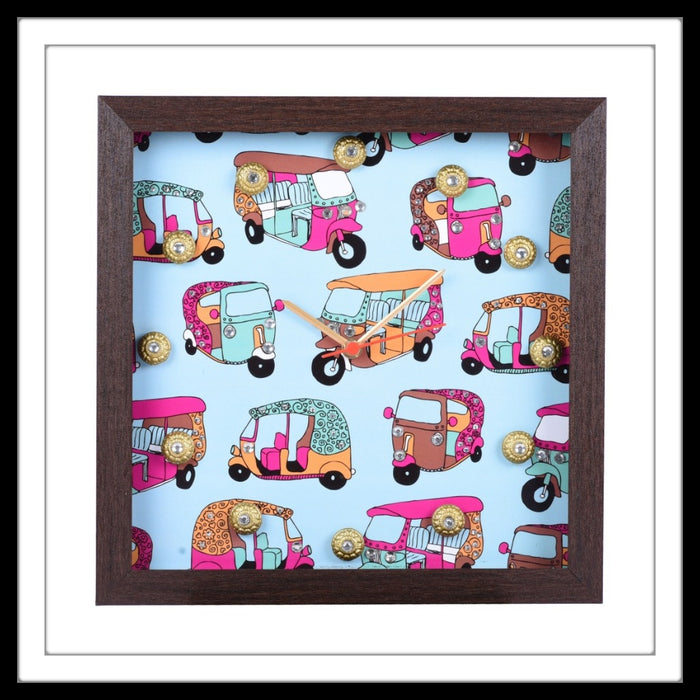 When I was in Sri Lanka, like India, the Tuk-tuks were the easiest and most fun mode of travel. And as is back home, these three wheelers were spouting words of wisdom. The most popular one seemed to be... 
"Who flies High, Falls not Low"
Who can deny that?
As all clocks are handmade.. there may be a few variations from piece to piece.