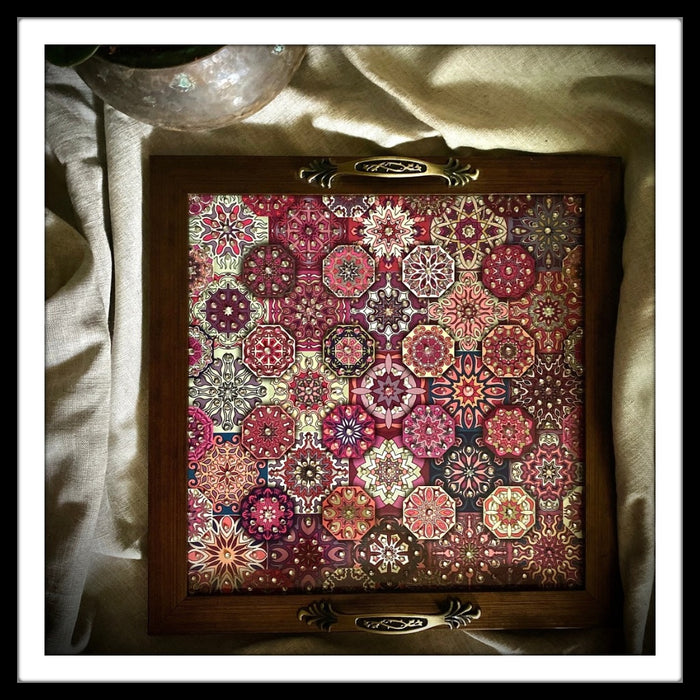 Multi Mandala Square Tray
They come in 3 different sizes and can be bought as a set or individually.
Small is 10"x10"
Medium is 12"x12"
Large is 14"x14"
Satisfied with the product
We purchased this product few days back. We were very happy with the look and feel of the product. The design, color and the work on it is very attractive.
It took a lot of time for us to short list one product to purchase as almost all the products are attractive.