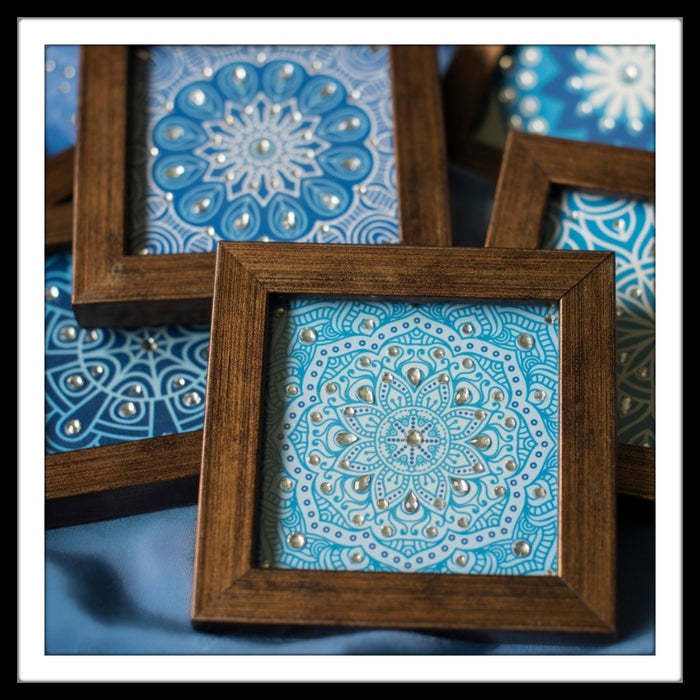 If you're traveling abroad or anywhere for that matter and are planning to meet a few friends.. you will need gifts that are lovely and compact. Try one of our coasters sets. They are super trendy and bring out the style quotient. Your friends and family will be super impressed!!
The coasters come in a hardy golden box to keep them safe. A set has 6 coasters. 
Size of each coaster is 4"x4"
Blue daze
This set of coasters is superbly designed and dazzling in blue hues.
Moroccan Coasters
Thank you footprintsforever. Got Moroccan coasters. They are beautiful! The box in which they came also is so cute😍