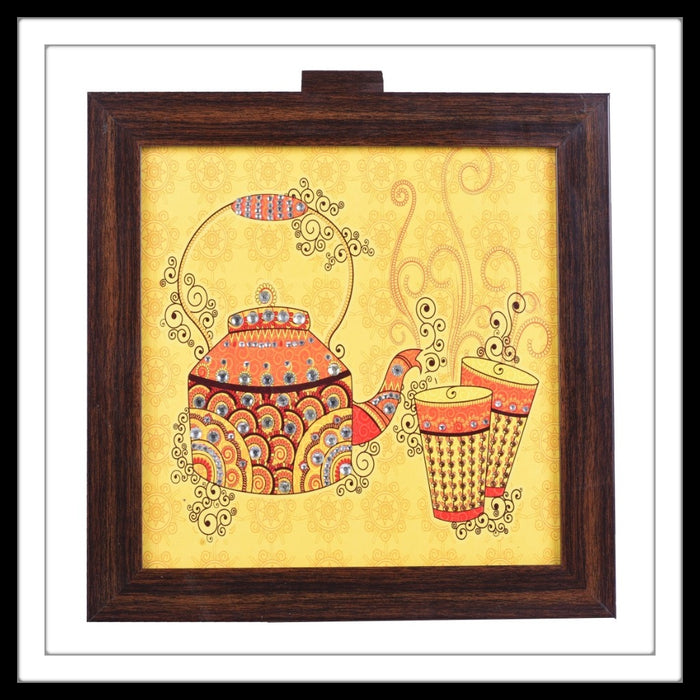 Do you have a college friend with whom you share a special 'Chai' friendship? Someone you had to have a cup of masala chai with? And you're meeting this friend after years.. 
You think maybe this Tea Chest will be a great gift for the friend? Add a variety of masala teabags available in the market and make your friend feel extra special. 
This box has 9 compartments sized to hold teabags popularly available.
Size : 10.5"x10.5"x4"
We are so happy that you liked the Tea Chest and rated it with a 5Star. Hope to see you back in the store.
Warm Regards,
Vandana
Colourful Tea Box.
Love the tea box. It's colourful,useful and looks great on my kitchen counter. It's a great option to gift someone.thanks Vandana. You rock at what you do.