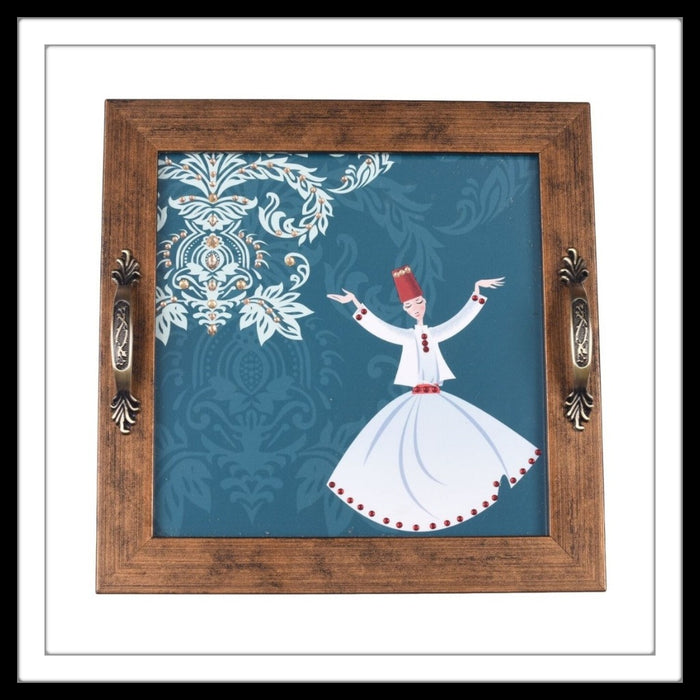 Dancing Dervishes Square Tray
He turns and turns and turns
To open up windows to the universe
And with each circle of love he twirls
The love in his heart
Radiates and bursts.
His thirst for a meeting with the divine
Has been his only quest since birth,
And while rotating like the hand of time
He sings the 'AH' of an angel's verse.
As he turns and turns and turns
A million emotions and vibrations submerge
A luminous spectacle worth a million candles,
The Sufi dancer is poetry without
Words.
Suzy Kassem 

They come in 3 different sizes and can be bought as a set or individually.
Small is 10"x10"
Medium is 12"x12"
Large is 14"x14"
Packed in our matching gift box.
Beautiful for the home or for any gifting occasion. Be it a birthday, wedding, anniversary or housewarming. We are preferred gifting options for corporates and wedding planners as well.