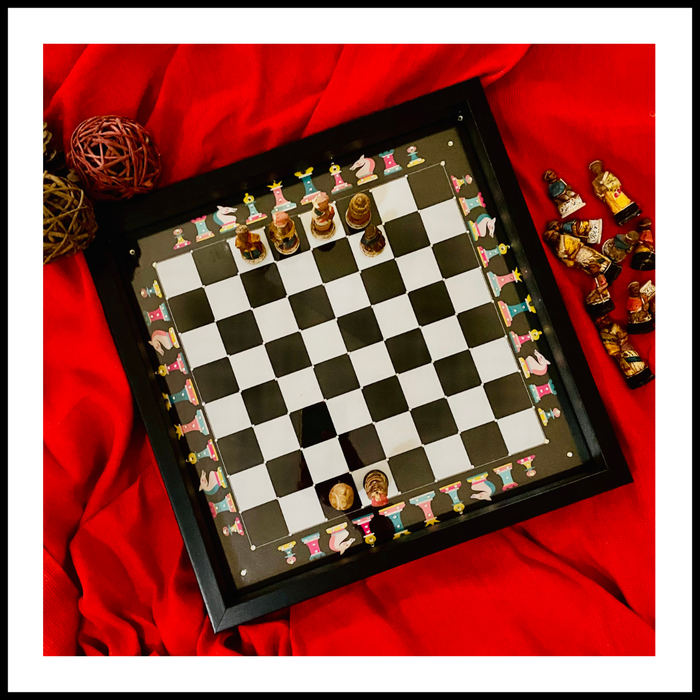 Chess is a board game played between two players. It is a strategy game played on a board with 64 black & white squares, arranged in a 8x8 grid. Each player gets 16 tokens with different capabilities layered in a particular format. Chess has two different colours -Black and White only. Each player gets to be one of them.
Chess is called Shatranj in Hindi/Urdu and is supposed to have been originated in India around the 7th Century.
This board can also be used to play other games like Checkers
Size : 12"x12"
A tray that can be used as a game board.. Ideal for keeping the kids away from the digital influences this holiday season.
No tokens are included in the board/tray