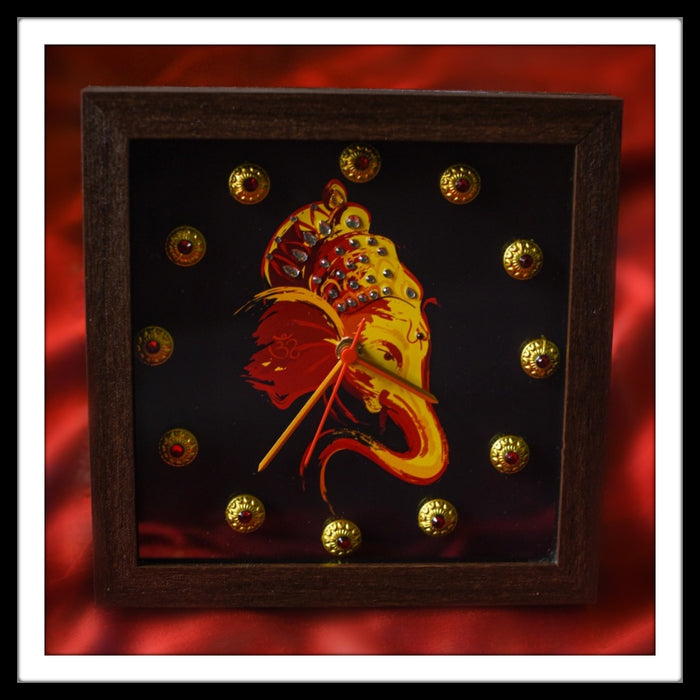 Black, Red & Yellow Ganesha Clock
These wall clocks are handmade with Brass stones and crystals. 
Dimensions: 9"x9" & 11"x11"
No assembly is required and these clocks have a glass casing. Keeps them dust and maintenance free. Only the battery needs to be added.
As all clocks are handmade.. there may be a few variations from piece to piece.
Ganesha clock is so elegant and beautiful. My dad loved the piece. I'm very happy that I found this website. Now I can shop more with contentment.
Hi Haritha, I am so glad your Dad loved the clock,. Look forward to seeing you in our store again.
Warm Regards,
Vandana