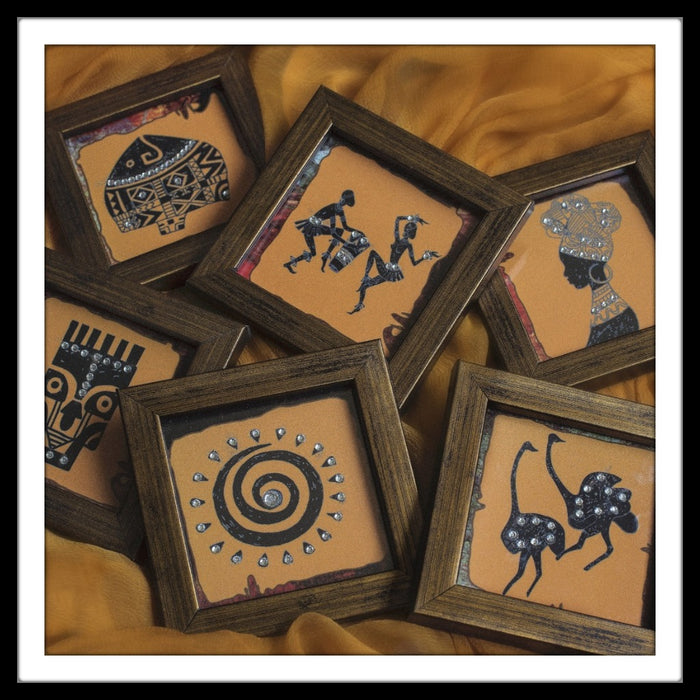 The motifs in each coaster, reflect the cycle of life in tribal Africa.. from birth, through initiation to adulthood,  to death and finally becoming an ancestor.. it shows how well they integrate nature in their religious ceremonies and daily household chores! 
Each box has 6 coasters. 
Size of each coaster is 4"x4"
Bring home a gift from Africa