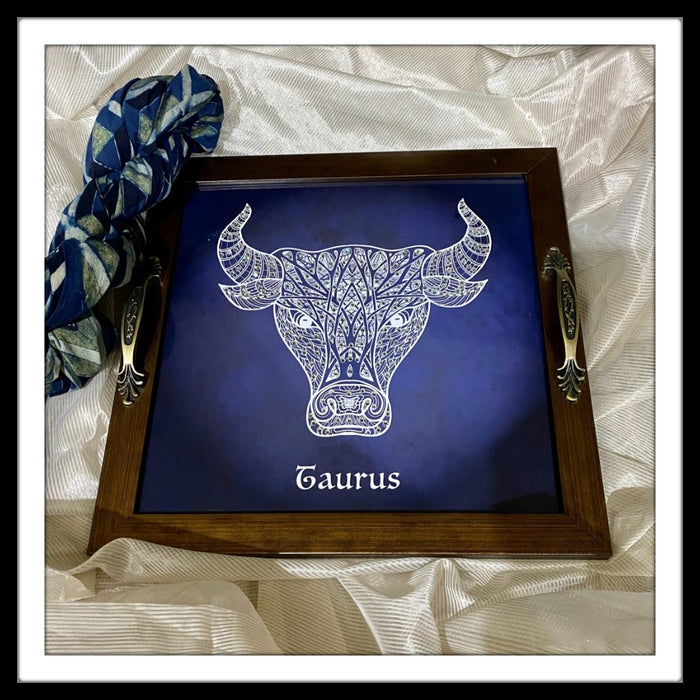 Part of our Zodiac series, this tray has the cuddly Taurus. The Bull is dependable and strong. Can be impulsive as well. Which  Taurian would you like to gift this tray to?
Dates : April 21 - May 21
They come in 3 different sizes and can be bought as a set or individually.
Small is 10"x10"
Medium is 12"x12"
Large is 14"x14"