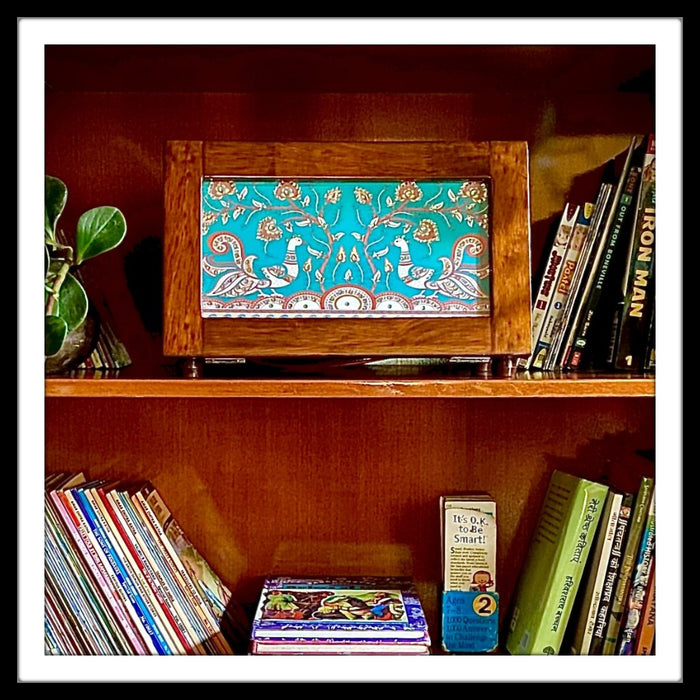 Kalamkari Peacocks Retro Box
This box was designed keeping in mind the needs to store away small knick-knacks around the house. It can be used as a docking station, to keep medicines, stationary and other unsightly yet useful things in living rooms, in book shelves or the kitchen. Will also be useful in a office or a studio. Anywhere and any place you would like to make pretty while keeping it still functional.
The box has one shelf inside.
Length 14"
Height 9"
Width 6.5"-8"
Made in Rubberwood.