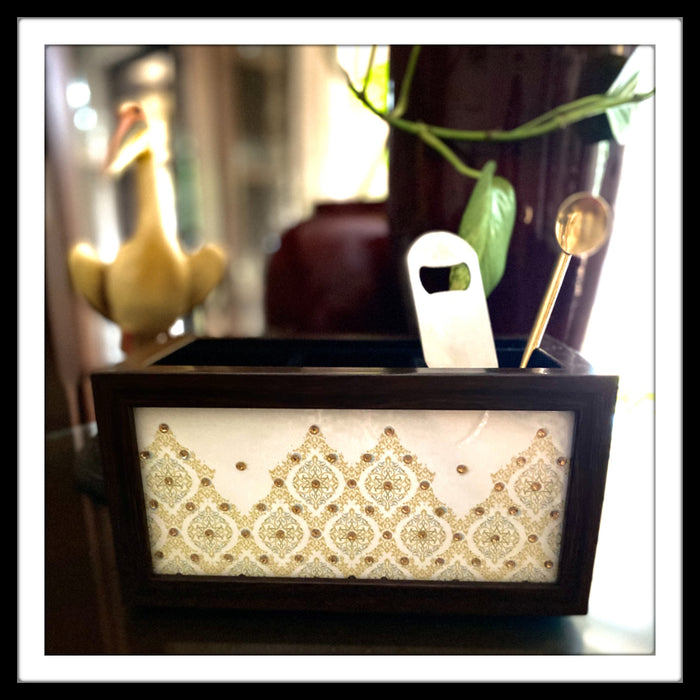 Mughal Green & Beige Organizer
Organize your cutlery, organize your work table,
organize your life!!
Our lovely collection of Organizers is just perfect for the kitchen, study, office!!
Length : 9"
Width : 4 1/2"
Height : 4 1/2"
Exquisite
I'm so happy to have bought this smart and compact organiser! It lends a unique festive look to my dining table, saves space since I managed to put a couple of in dry flowers in one of the squares!