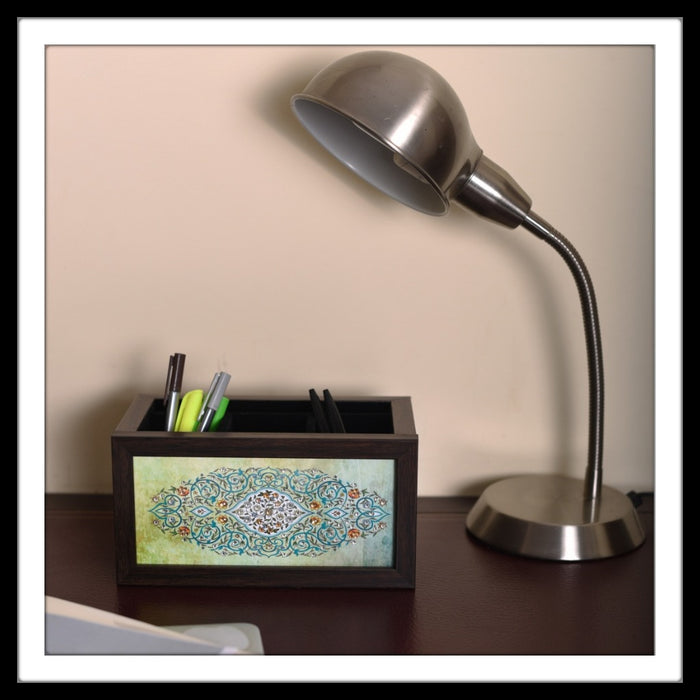 Green Mughal Motif Organizer
Organize your cutlery, organize your cosmetics, 
organize your life!!
Our lovely collection of Organizers is just perfect for the dressing table, kitchen, study, office!!
Length : 9"
Width : 4 1/2"
Height : 4 1/2"
Stunning addition to any home
These organizers look great and can be used in multiple ways. For cutlery or on a desk. They are very sturdy!