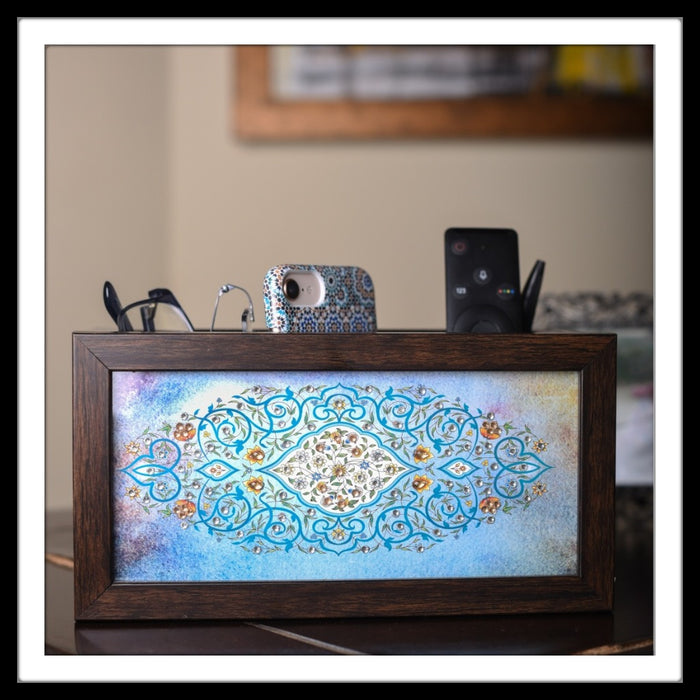 Light Blue Mughal Motif Organizer
Organize your cutlery, organize your cosmetics, 
organize your life!!
Our lovely collection of Organizers is just perfect for the dressing table, kitchen, study, office!!
Length : 9"
Width : 4 1/2"
Height : 4 1/2"
Exquisite collection
Love the designs and beautiful collection of Footprints forever range of products .The trays are beautiful and make lovely affordable gifts too .I love this peacock blue Motif organizer as it's multipurpose and can be used for your cutlery or for office table too .