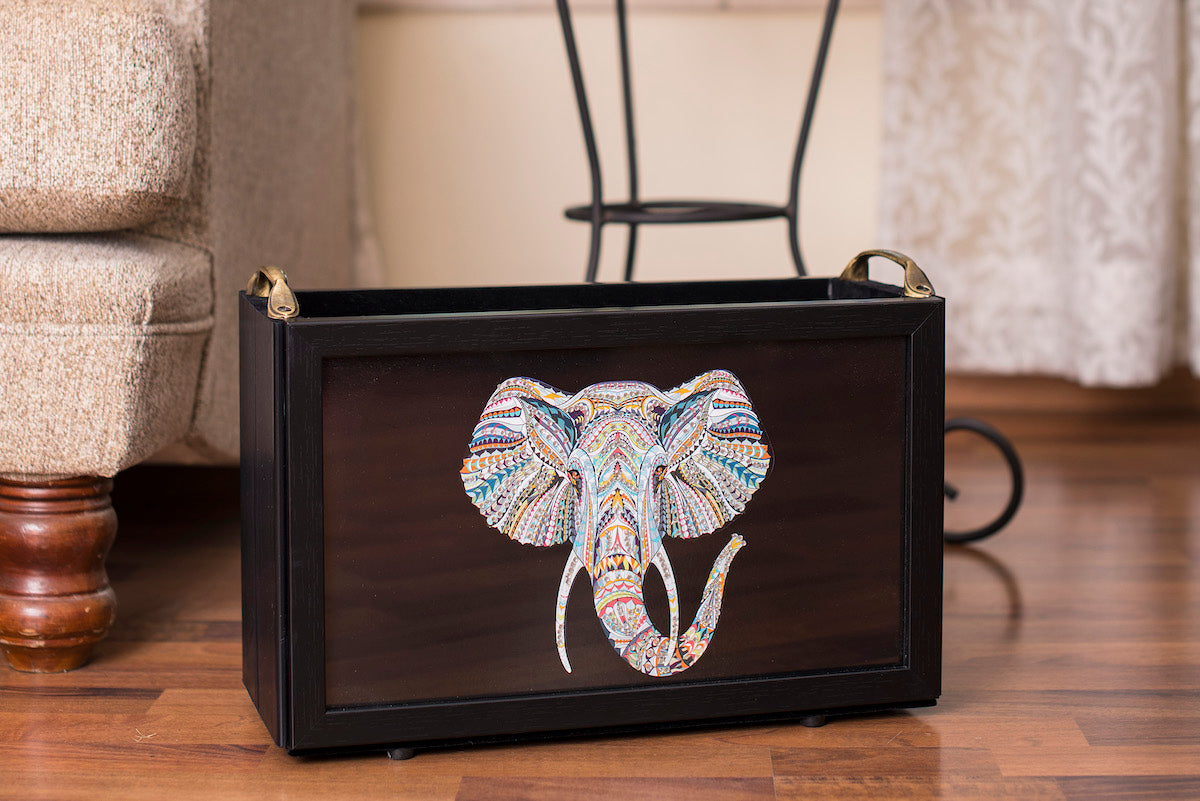 Work Space Organizer
Are you finding it hard to concentrate on your work between your pile of books, pens, chargers in your office desk?  While it's ok to have a knick-knack or two, but keeping everything strewn across your desktop makes it difficult to get to work. The organization is the key to getting your work done.
The organization also shows your professionalism.  Studies have shown that having clutter hinders efficiency and has a negative impact on our lives.  It's important that we understand how a clutter-free desk in our work solace positively impacts us.
Your office desk isn't your dinner table or your recreation corner. An organized work desk reflects who you are. Having an organized workspace is important not just for you but for all those who visit you in your office. It highlights your strong work ethic and shows that you are serious about your work and you mean business.
Do not clutter your workspace with things you do not need on a daily basis. Use magazine racks from FOOTPRINTSFOREVER to arrange your magazines the right way. The colourful and arty range of magazine racks will surely add a pop of colour to your office space.
Having a cluttered office distracts you and has the potential to create a negative state of mind. Chaos brings in stress. When there is the pressure of work, it helps to have an organized space as it helps you keep focused and efficient. You don't want to see stationary- pens, pencils, rulers fighting for space in that desk of yours. We at FOOTPRINTSFOREVER have the right solution for you, beautiful stands that will take your breath away. Our Mughal inspired organisers are just the thing you need to keep your workspace in perfect shape- clutter-free and organized. Use these for your pens and pencils, chargers, glasses and all the sundry items and enjoy the glamorous touch it adds to your office.
Today most of your work gets done by your computer but there are papers and important documents that need attention too. If you aren't careful, these documents can lie on your desk unopened, taking up your space! Our FOOTPRINTSFOREVER trays can be used intelligently for these. You can use two of our trays to stay organized. Designate an incoming and outgoing tray for paperwork. This will help you avoid misplacing documents, which in turn keeps you ahead of your task list. And you also have the added advantage of making your office look stunning with our gorgeous trays!
Cleaner space, happier is the work environment. Creativity in the workplace is vital, and nothing inspires creativity more than a tidy workspace. You can be razor-sharp in your work and stay focused if you don't have to look at clutter around you, even if it means not having watermarks from your drinking glass on your table. You can use our coasters to keep your desks and tables absolutely spot-free. They come in intricate patterns, beautiful designs, ready to win your heart.
If you keep your space organized, you don't have to sift through pens, papers to finally get to the thing you need. When every item has a designated place, you are guaranteed to have less wasted time when switching between projects or tasks. And well, a timepiece in your office comes in handy too. We have the beautiful wall and table clocks handmade with brass crystals and stones to keep you updated with your routine They will be the talk amongst your customers or colleagues for sure.
Your cluttered desk can be a thing of the past. Our easy workspace accessories can help you tidy your workspace so that you can enjoy a stress-free spot to get things done.