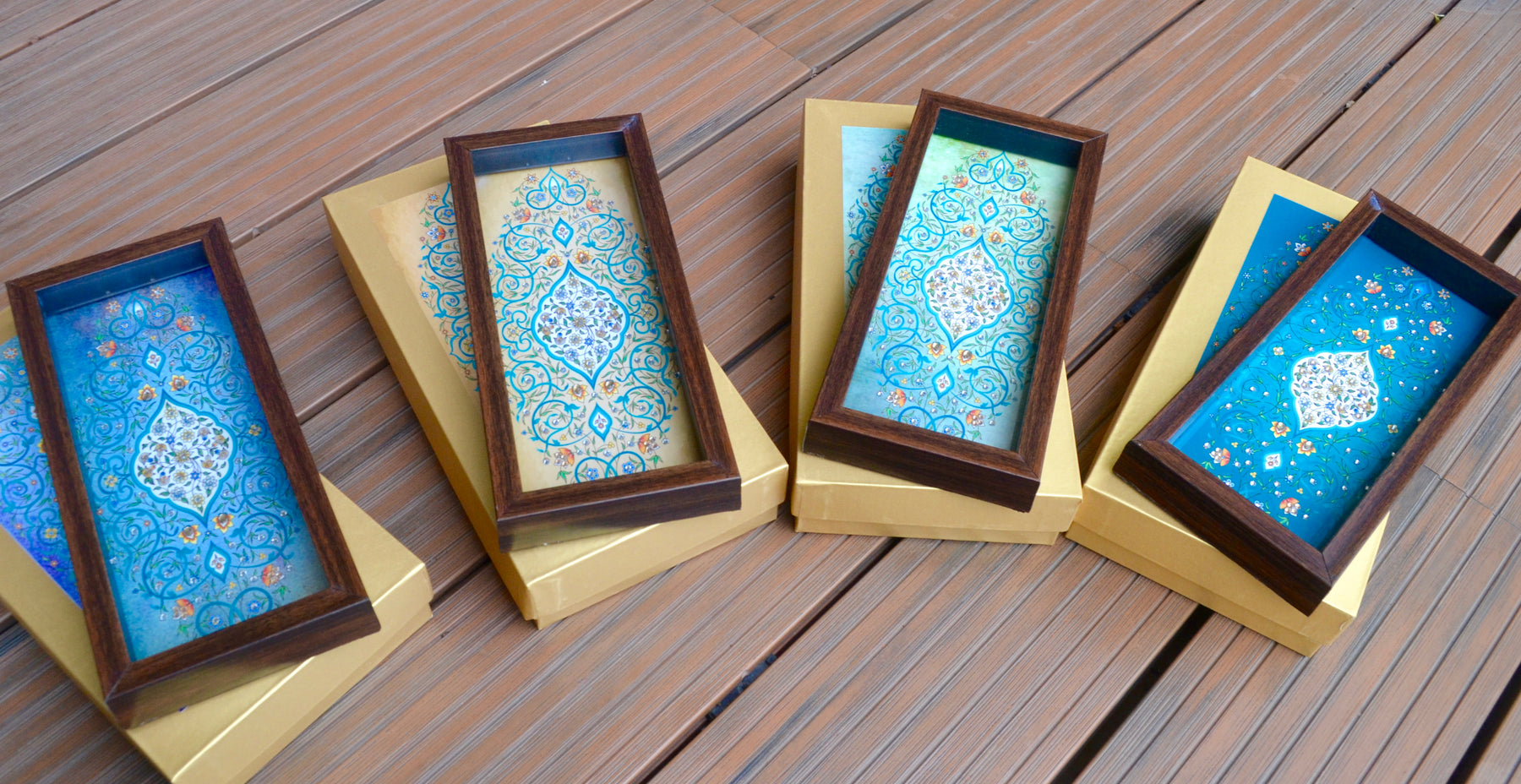 Top 10 Gifting Ideas This Season
It's that time of the year again! Festivities have begun, the sound of conch shells can't be missed, colourful dresses and happy feets ready to break into garba, dandiya or Bollywood. Temple bells are at their loudest best and many households display their dolls and gorge on festive delights. The story doesn't end here! It's about to start wedding Season or housewarming. Get the unique housewarming gift ideas.
The Purnima, followed by 'Karwachauth' when wives fast for the long lives of their husband, followed by the festival of lights 'Deepawali'. Shortly after, the whole world gets together and celebrates Christmas with great fervour. 'Sankranti' marks the end of this almost 6-month festive period. And how can we forget weddings? Throughout the season we would get to hear about 20000 to 30000 weddings in a day!
This is also the time when we indulge our loved ones by gifting what they like, make them feel important and reassure them of their presence in our lives. But have you decided on your gifts yet?? If not, let us help you with our list of the TOP 10 gifting range from our assortment of products.
Carefully crafted with hand embellished motifs each product is a result of handcrafting for hours at an end. Mostly thematic in presentation, whether it is the soulful strains of Sufi, the beauty of Krishna or the strength of Goddess Durga, the essence of it all has been captured by us.
We have ranked the products here based on their utility.
1) Caddies and Organisers
A high utility product from Footprints Forever , it helps you in organising your cutlery, dining wares and maybe even stationery. These are available in various themes. Much in demand this is a product that will never go out of fashion.Range starts from INR 1500 onwards and can go up according to your needs.
2) Trays-
Our uniquely designed collection of trays come in various sizes and designs .This is our largest range and comes in attractive ethnic and quirky designs. All our trays are handmade and hand embellished with stones. These are high quality prints with hand embellishments. If something quirky is your forte, then we have prints of vehicles like trucks, bikes and autos from our 'India on the Wheels' collection. A kids' collection has been designed for with animal prints like monkey, zebras. Price range is INR 750 onwards and is ideal for those with modest budgets. 
3)Magazine Racks
Another recently launched, high utility product is our magazine cum newspaper holder . This is one great Clutter organiser for any house. Store your magazines, books, or newspapers in a designer rack. 
The perfect blend of traditional and contemporary designs of the magazine rack seamlessly fit into any decor, in fact complimenting the over all look. Available Size : 16"x 9.5"x 7". Price range starts from 3200 onwards. 
4) Clocks: 
Who doesn't want to be on time everywhere!! Clocks are an integral  part of your life. And if they are aesthetically designed , they play an important role in your decor element as well. It's a perfect gifting option for the coming festive season as clocks adorn the walls of every office and home. 
Available in a host of ethnic as well as contemporary prints. Prices start from 2000 onwards. 
5) Coasters 
A set of coasters in a beautiful gift box is an excellent gifting option. One can even pair it with their trays , wall clocks or customise with their overall decor element. And every neat house needs coasters. Not just houses but office desks can be brightened with this simple yet elegant decor element from Footprints Forever. Needless to say, the utility of coasters is high and make great gifts for any occasion. 
Choose a set of 6 coasters from a host of designs and patterns available online at our store or just message us on any of our social media pages to check for any new designs. Prices start INR 1200 
6) Multipurpose Boxes 
Our multi-purpose boxes a find variety of uses say for storing jewellery, cash, photos, bangles, recipes, nuts and tea bags. The wedding season is also round the corner so what better way to pack trousseaus. We can help find a matching design so that the gifts blend well with the theme of the event.
Price range starts from INR  and  size of the box. 
7) Wall art 
Most of our designs are artistic enough to double up as wall decor. Some of our customers have mounted trays on the walls and that gave us an idea to launch the Wall Art series. These are a collage of designs arranged in a manner that creates a certain theme or effect. 
Great option when re decorating a house or as a gift on a house warming. This also is available in various themes. Needless to say, the wall art also has our signature hand embellishments. Prices start from INR 1500
8) Tray sets
We sell trays of different sizes that can be clubbed together as complimenting sets of 2 or 3 different sizes that can make great gifts. These sets can be gifted to your clients, relatives, friends. Especially useful for Corporate clients and weddings. Prices start INR 5000. 
9) Tray and Coaster Sets
In order to provide more flexibility and options and to suit most budget requirements for a gift, we have created some contemporary Tray and coaster sets. We have single tray with 2/ 4 coasters or 2/ 3 trays with 6 coasters available as sets for people who would want to gift expensive bouquet of products to somebody. 
10) Festive Combos 
For those who want to make their gifts even more special we have launched our tray and coasters with chocolates this year. These limited edition sets have chocolates with matching wrappers of the tray and coasters. The combos look fantastic and have proved to be a hit. Prices start INR 1000 only. 
Since our speciality is gifting products we have made it simpler for all our customers by providing all our products in specially made gift boxes that do not need to be packed and can be given directly. These boxes are a huge hit and compliment the quality of our products. 
You can follow us for updates on www.facebook.com/footprintzforever or look us up on instagram @fooptrintsforever