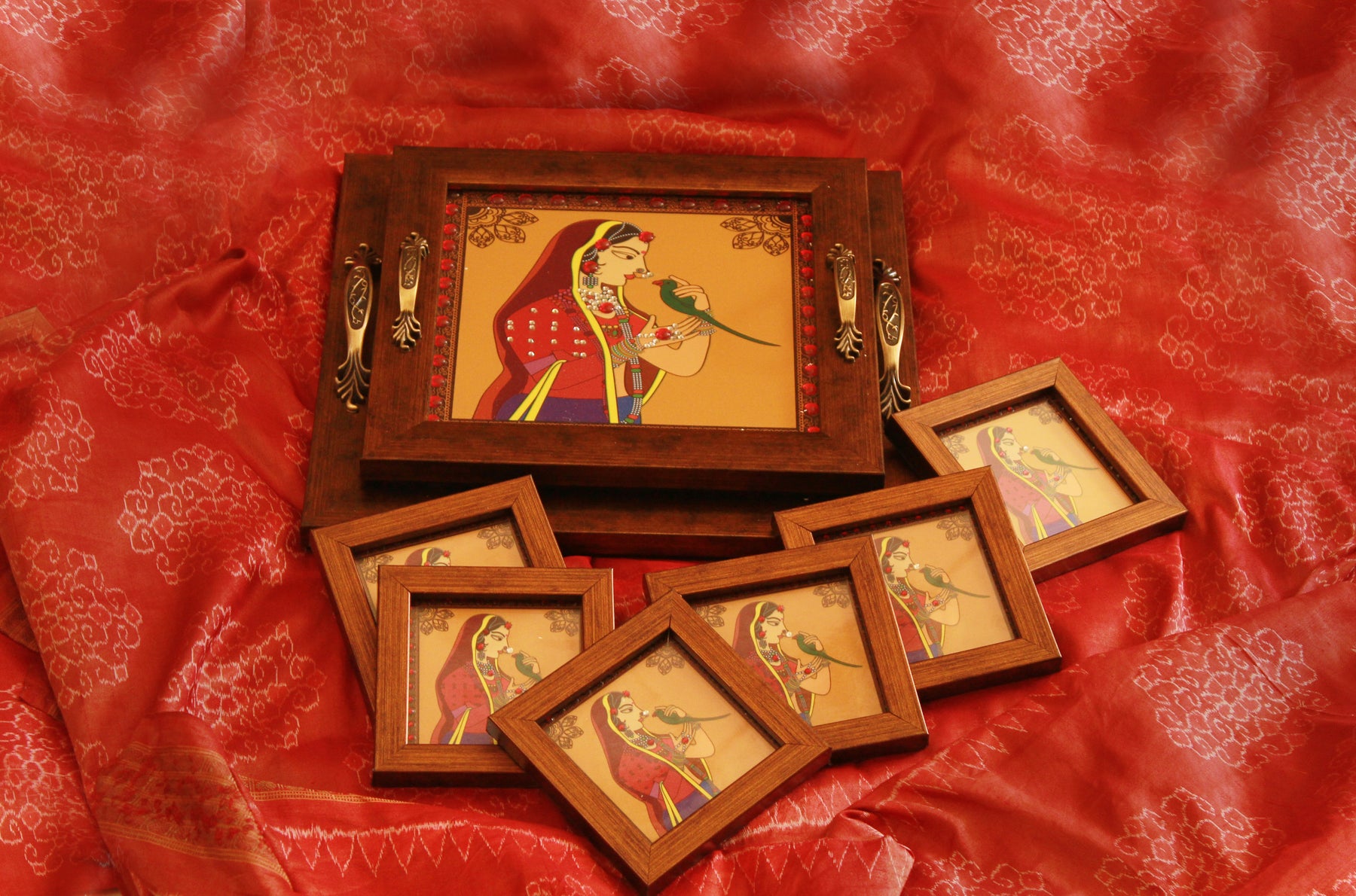 Prepping For Diwali
When scintillating pyrotechnics colour the dark skies, the smell of mustard oil emanates from beautifully lit earthen diyas and when there's bonhomie, joy and cheer all around, we know the festival of lights, Deepawali is here! The countdown to our favourite festival has begun and there is palpable excitement in the air. Its time now to pull up our socks and get going!
Diwali is a festival that honours Lakshmi, the goddess of wealth. It is believed that homes are lit up to show the way for the goddess, so that she may enter them and bless the residents of each home with wealth and prosperity. Surely, we cannot welcome her in a cluttered, dusty home! So, this Diwali lets prep ourselves and our homes and make it ready to receive abundance, prosperity and lots of divine blessings! And before you start worrying about it being a mammoth task, we have simplified it for you in these simple steps!
1. Evoke your inner Marie Kondo- Declutter:
This is where our inner Marie Kondo comes alive. Anything that doesn't spark inner joy has to be discarded. Well, it's not that easy, is it? Doing everything all at once can be daunting and even frustrating. So, dedicating some time for it every day, going through things that haven't been used for years and are unlikely to be used ever should just go. We have to be brutal here. A weak heart, tied to sentiments may not work. What can really help in organizing and saving space for you are these gorgeous magazine racks and office organizers that we, at Footprintsforever have for you. Store your newspapers and magazines in these superbly designed magazine racks that not only declutter your space but also enhances it. Your cutlery or pens, pencils and other Knick knacks can now find a pride of place in our spectacular organizers. No more hunting for your pens or spoons anymore. Just use our organizers- another step to cleaning your space.  Once you have decided to let go of your clutter, find appropriate places to give them to! Believe me, once you get to it, there's no better feeling than a lighter space.
2. Get those magnifying glasses out - Maintenance check:
While the decluttering is being done, you can also scour through the warranty papers of your appliances, check them for repair while also subjecting your furniture to deep scrutiny- polish scratched surfaces, fix wobbly legs and broken hinges, not to forget to fix any leaking taps or pest control if needed.
3. Grab that broom- Deep cleaning:
Once you've decluttered your home, checked the stuff that needs maintenance and can now actually see the dust you have collected, its time to deep clean your home. Luckily for us, there are many agencies at work on this, just a click away. All you have to do is book an appointment and they will soon be knocking at your door with their cleaning missiles, converting your home into the clean, fresh and sparkling abode. If not, then get someone to help you, wear your cleaning gloves and set yourself to the task and breathe free only when you have achieved a fuss-free, dust-free home!
4. To do or not to do - Make a list:
Now that you have prepped your home for the festival, it's time to make a list of things you need to buy or change for a new look-flowers, puja supplies, décor items, gifts etc. This will save any last-minute rush during the festive days.
5. On a spending spree – Go Shopping:
Ah! This is what we wait for…shopping! Besides clothes, you definitely need new décor pieces for your home as also gifts for your loved ones. After all, let's be honest, we all wait for our gifts from friends, families and even employees and business associates! Let us help you with your gifting choices and make things easier for you.
Nothing shows 'I care' more than beautiful handcrafted, meaningful gifts. And what better way to celebrate the escalating happiness with your loved ones than with gorgeous Diwali gifts to add volumes to your celebrations! 
So, eschew the clichéd ideas and the same old mundane gifts. Your choice of a Diwali gift represents who you are and how much you care about your relationships! Infuse all your creative skills while selecting gifts for your dear ones. Your gifts must be wrapped with your sentiments and emotions, suffused with your warm feelings. Invest your time in a gift that is artistic, useful and is appreciated on this joyful occasion and at footprintsforever, your wish is our command! With beautiful handmade motifs and exclusive designs, you can select from our wide range of products. Make your family and friends feel extra special with our artistic Mughal designs or Rajasthani flavoured gifts of wall décor, wall clocks, mirrors, trays and coasters. Owning our décor items is like owning a piece of art and trust us to make your loved ones feel showered with that special love and care from you!
And when gifting your family and friends, how can you forget your employees and business associates. After all, they are like your extended family too! It's the best time to show them your appreciation for all the hard work and dedication they put in throughout the year.  What you gift also resonates with who you so make sure you choose the right gift. Footprintsforever offers a wide range of corporate gifts, just apt and thoughtful to bring a smile on their faces. Our office organizers, multipurpose boxes and artefacts can be handpicked just for these special people in your life. Fill our boxes with sweets or chocolates, even diyas and gift them a piece of our art. This gift is for keeps and they will have something to remember you by, always!
 6. How bright is my home - Decorate:
So, our Diwali checklist is just about done. Its time now for our final touches, changing a few things here and there can make a huge difference! As mentioned, owning footprintsforever décor pieces is like owning a piece of art! Diwali is the time to show your home some love. Choose from our artistic wall mirrors, wall arts or stunning Krishna Radha clock and give your home a new life! Diwali is also about entertaining family and friends. Our peacock motif trays and mandala trays will surely be a conversation starter in your get-togethers. Our multi-tasking organizers can be used as a cutlery holder for your dinner party for now and as an office organizer later! Most of our pieces have multiple uses. The trays can be later used for your Knick knacks or simply as a décor piece for your console or dresser. That way, you know you aren't hoarding things for one time use alone! 
Coming back to our Diwali decoration, don't forget the lights! Place diyas, tea lights and fairy lights in the corners of your home, on window sills and line them up along the floor to give that bright, festive look. Decorate with fresh flowers to make your guests feel welcomed. And there you go- all set to celebrate this joyous occasion having ticked off all the to-do list. With little planning and creativity, your home shines with a good vibe, ready to spread good cheer to all those who enter your premises.
All you have to do now is get into your new clothes, sit back and enjoy your twinkling, radiant and happy home!