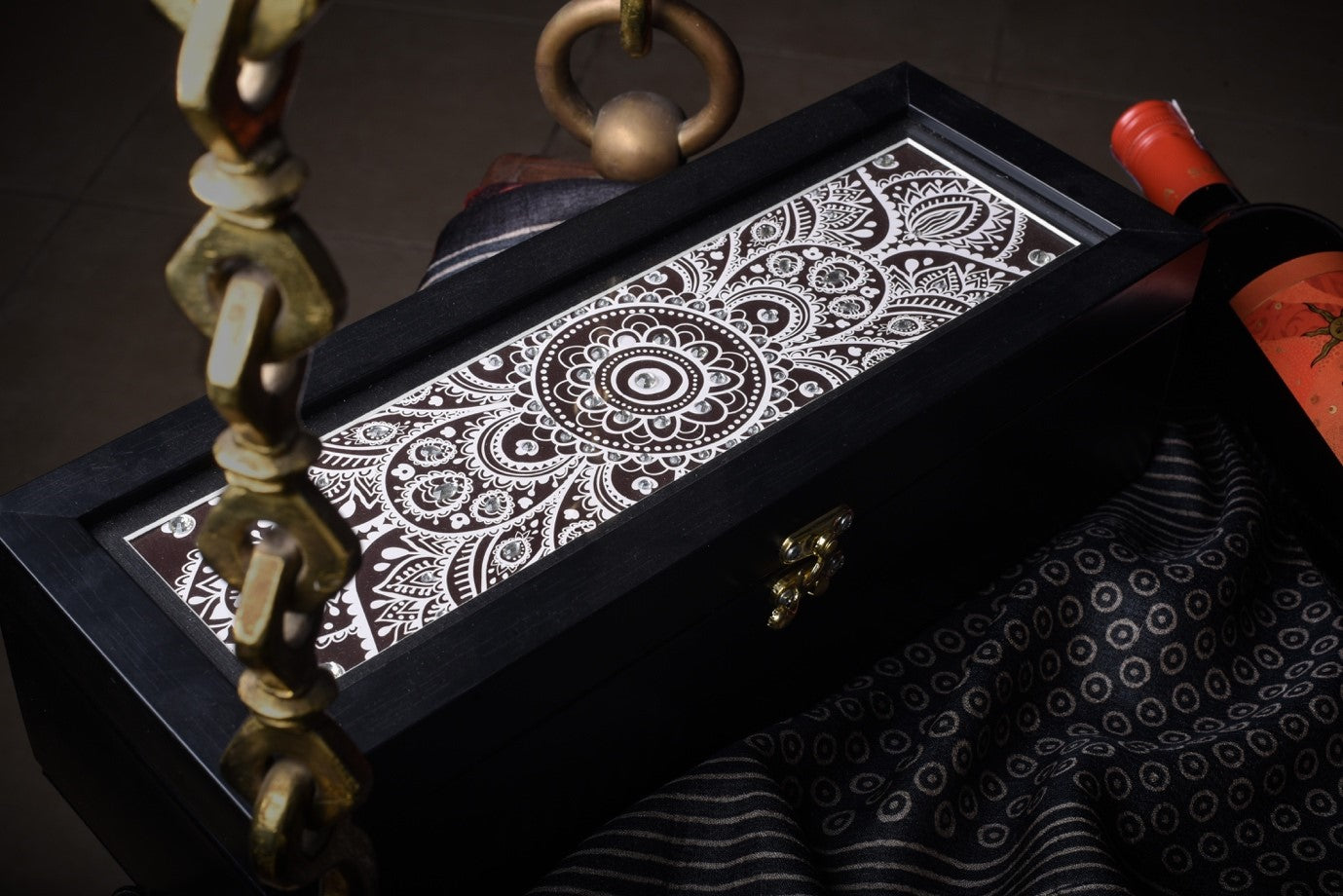 Handmade Christmas Gifts Ideas for 2019
Christmas rings in good cheer and joy- the happiest time of the year! It's the beginning of the holiday season, a time to get our Christmas tree decorations out, indulge in lots of shopping and attend exciting parties! It's also the season to give a gift to those we love.
But as much as we love giving gifts, sometimes finding the perfect Christmas gift can be a bit challenging, which is why footprintsforeverstore's online shopping platform is just the right place for you to find beautiful, handcrafted, meaningful gifts for the ones you love. No more running around, feeling harassed to find that one perfect gift, we are here for you!
Here's our special list of holiday gift guide just for you-
1. Bring in the good cheer
A wine bottle is a perfect Christmas gift to give to the hosts if you are attending a dinner party. You can pop the bottle and say cheers to the holiday season! And when you gift the bottle in our stunning black and white wine box, rest assured you have won their hearts! They will not stop raving about the thoughtful gift.
2. One gift, many ways
A gift should be thoughtful and useful. Do have a look at our Christmas themed trays and coasters. Have you seen the cute and funky Santa trays? Your hosts will be thankful to you for this multipurpose gift tray. Do not be surprised if they decide to make it a part of their décor to add to the Christmas cheer while the party is on. Its multipurpose use as a serving tray to a décor piece where you can place your candles or small flower pot, your friends will remember you every time they find novel ways of using it!
3. Art is the way to go
Our Mosaic Art is a perfect gift that is sure to brighten up any room. The unique wall art made into mosaics of a variety of prints perks up any dark corner can be placed above a study or in the corridor. The larger ones are available on order only. Go 'arty' this party season!
4. Play a little game
A board game is a tabletop game that involves counters moved or placed on a board, according to a set of rules. Most games are based on pure strategy and contain elements of chance and luck. At Footprints Forever we have designed the game boards of Ludo and Snakes & Ladders with Indian artwork and embellished them with our trademark stones. These boards can be carried anywhere and even if just kept on a side table, or your centre table will add to the beauty of your space. Now, isn't it just the most fun gift to give?
5. Serving Happiness
Our exclusive, handmade gifts of trays and coasters is an easy gift for your hosts, you can never go wrong with this. These beauties will always be put to good use, wowing the guests and hosts alike. Available in gorgeous, intricate designs, this set comprises of a tray and two coasters neatly packed in our beautiful gift box.
So, what are you waiting for? Choose that perfect gift from our online store and send some smiles along the way. We have many more exclusive gift items waiting for you, that we are sure you cannot say no to!