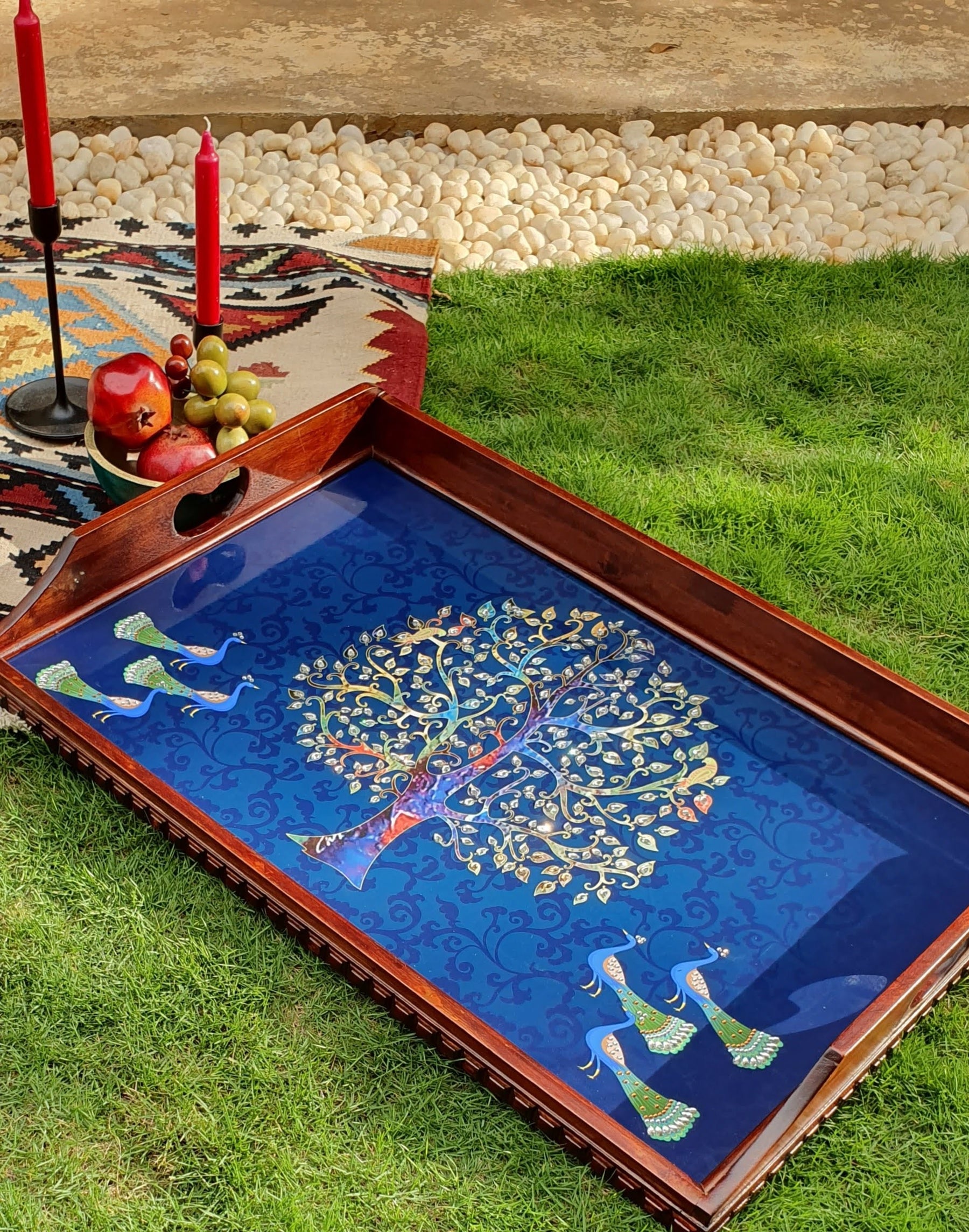 How to Host a Magical Winter Garden Party
Winter is coming! It's just the right time to remain snuggled in cosy quilts but that nip in the air also calls for something we cannot do much in summers! It's time to host an outdoor party! A warm bonfire, beautiful lights, cosy atmosphere, delicious food, exotic drinks and we are all set. But a lot goes into making these parties a success. As they say, it's all in the smaller details. Let's check out the Garden party decoration ideas.
1. Announce the entrance
It's all about the first impression. Make it count. Your guests will feel special with our beautiful handcrafted mirror placed strategically at the entrance, welcoming them. They can check themselves out one last time before announcing their presence and trust me, they will thank you for it. Our exquisite mirrors come in stunning designs of intricate border with hand embellished printed squares. 
2. Bring in enchantment and warmth
Have a bonfire night and stoke up that fire pit! As the dusk falls, let your ambience be lit by fairy lights and candles, bringing in warmth and light. Use our gorgeous box trays for your aromatic candles or small colourful flower pots and enjoy the cool and intimate atmosphere that it brings.
3. Serve in style
Nothing is more appealing to the guests than a mouth-watering aroma of food wafting through the air. Have a barbeque going and see the guests flocking around there. Serve your nibblers and starters in our colourful trays and see your guests go 'wow'! Carry our trays with the Persian blue peacock motif or choose from our myriad designs. Mix them up and amaze your guests. You are allowed to show off a little, after all it's your party.
4. Drink it up
The beverages are as important as the food when it comes to throwing a successful party and no Christmastime shindig could be complete without glasses of delicious wine. Watch their expression of awe as you take the wine bottle out of our specially designed black and white winebox. Don't forget to match them with our designer coasters for the glasses and lend a colourful touch to your party!
5. Small things matter
Beauty is in taking care of small details. Keep our beautiful handcrafted clock studded with brass stones and crystals on our multi-purpose butler trays. Our maroon tissue box or the one with red elephant motif is just right to enhance your ambience and also take care of your guests, should they want to reach out for a tissue.
6. Unleash your creativity
You do not have to use a tray only for serving. Our butler trays are of course easy to carry around and convenient for serving food but there are other ways you can use them for! Place a picture frame, a décor piece, flowers, candles, even books!  These come in a variety of designs and you can place them around your party area and use each one of them for their own unique purpose!
Organizing a garden party takes careful planning and some creative thinking. With little help from our side, you can style your garden just the right way and impress your guests!