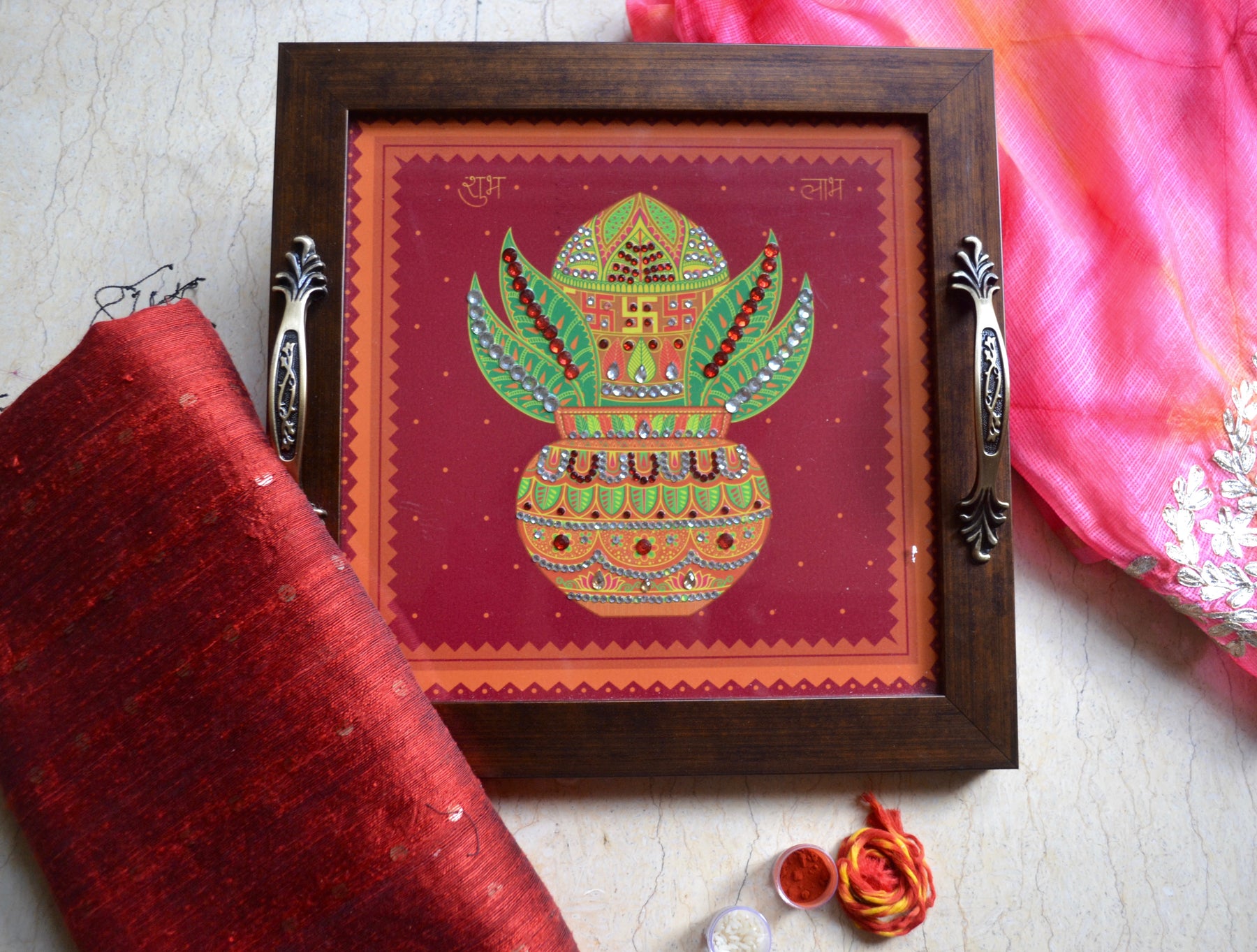 Bridal Trousseau Packing Ideas
Indian weddings are often referred to as "Big Fat Weddings" owing to the sheer size of celebrations and the magnitude of the whole event. Months of planning goes into organising the perfect wedding and it becomes a huge family affair involving both the Bride and the Groom's families. Across various regions of India, the rituals and customs vary, but somethings are common to all weddings. One of these is the 'Bridal trousseau'. Trousseau is a descendant of the French verb trousser, meaning "to truss" or "to tuck up." Fittingly, a bride might truss, or bundle, a variety of items as part of her trousseau, that includes her clothes, jewellery and other accessories, basically everything she may need for her new life after getting moving in with her husband.
Typically, in Indian culture the bridal trousseau also comes as a gift on the wedding from the Groom's family. Popular norm is to make a fancy display of this gift so that it is well appreciated. "It's not what you say but how you say it that matters! that really holds true" So, when it's about the wedding trousseau, it's not what's in there, rather how it's presented that catches the attention of the guests more often.
We are exploring here the various trousseau packing options that are popular. 
Decorated 'thaalis' and trays are quite popular choices for most weddings. These make for perfect trousseau packing options when you want to highlight the bridal jewellery, make up and multiple other items. These trays are packed after keeping the goodies inside and work as base. Having a beautiful tray can add a lot of value to the entire package.
Footprints Forever has multiple options and ranges available for this purpose . Handcrafted and hand embellished with stones, these trays are available in peacock , elephant , mandalas and many other exotic Indian prints. Some clients also get designs customised to keep in line with the Wedding invitations.
Multipurpose Boxes as the name suggests are gift boxes for packing cosmetics, or make up items, Jewellery and similar smaller items.
Footprints Forever has an exclusive range of hand crafted and hand embellished multipurpose boxes in various sizes available for troussaeu jewellery packing. These boxes are long lasting and can remain in use as perfect storage for such items.
Available in various themes such as Elephants, Peacocks, Gods, and other exotic prints, these can be even customised in line with your wedding themes. A bride's jewellery is an integral part of the Indian wedding culture and this form of a multipurpose box can be used for a lifetime.
     Bangles are an integral part of an Indian Woman's trousseau. These could be in Glass, gold or silver depending upon the region and culture of the bride. Footprints Forever caters to this requirement with their exclusive range of hand crafted bangle boxes.
Have you seen the beautiful trunks/ Chests? The carved wooden and tiled mosaic chests or large aluminium boxes, that once stored some of the most precious household things. Though not in vogue, these make great trousseau packing boxes that can neatly hold most of your clothes and linens, which you wouldn't want to display out in the open. These trunks are sure to add a traditional touch to a bride's trousseau. To spunk it up, one could opt for hand-painted trunks that look chic and stunning. You'd be surprised to know how easy it is to source trunks for this purpose. Search online and you'll find a huge variety available. Many options are available online or you may want to hunt across stores in your area. 
Image taken from Amazon.com (https://amzn.to/2SloJhi) 
The large cane baskets or metal baskets can be used for storing fruits, mithais, dry fruits and other eateries . Alternatively the smaller baskets can be used to pack candies, even toiletries and perfumes They can be easily decorated with frills, cloth, ribbons, satin cloth. You name it and one can do it.
Having a theme for your trousseau packing makes it attention grabbing. The colour coordination and arrangements will instantly attract your guests to your presentation. You could either match the theme to your overall wedding planning ideas or go completely different. The advantage of keeping a theme around your trousseau packing is that you can add and present your personality to all things in display.