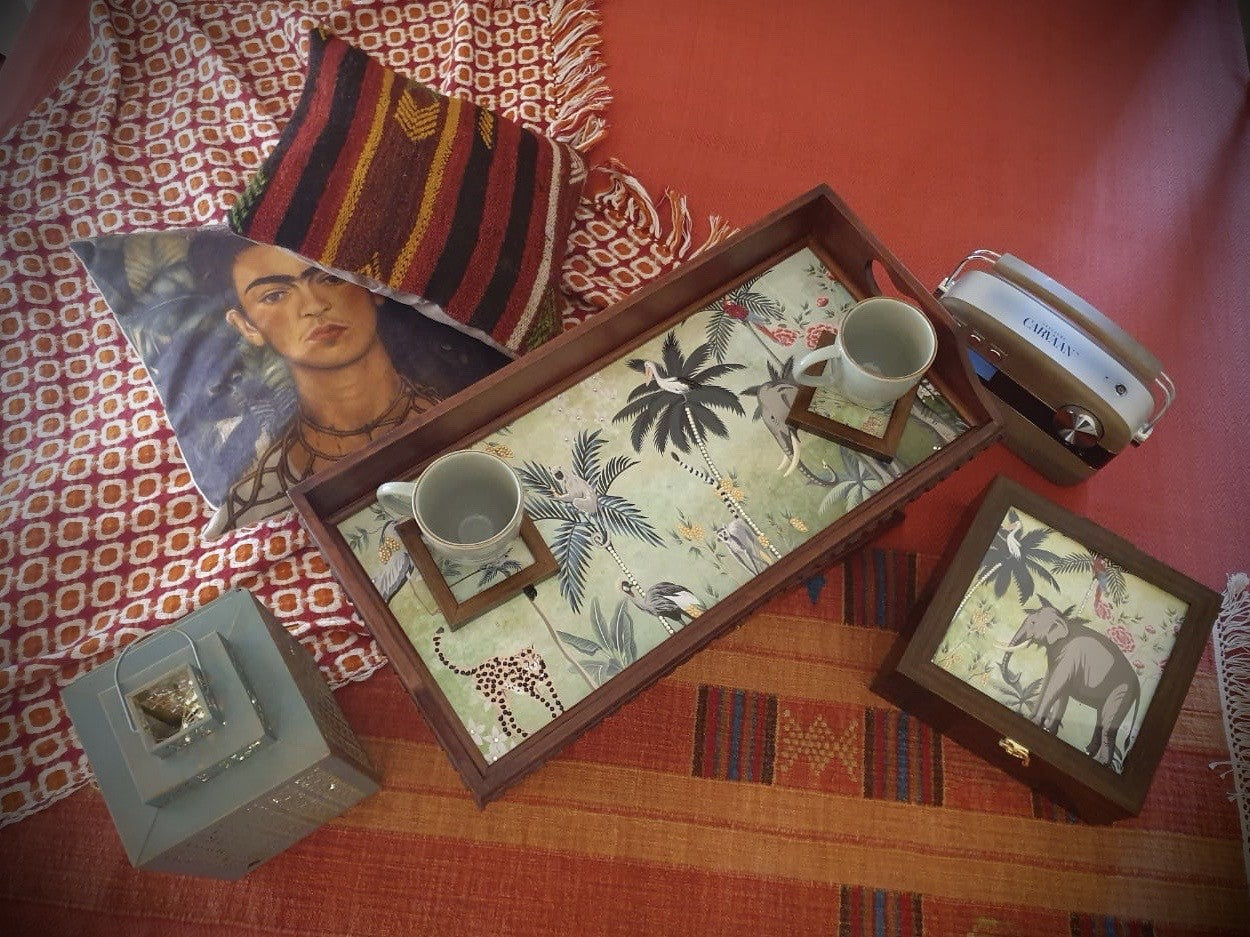 6 Tips to Stay Organized During Work from Home
Most of us with desk jobs are now stuck at home and looking to make some part of our home organized and clean enough to work from.
 Here are the few tips that will help you to stay organized and productive during work from home.
1. The first thing to consider is whether space will be quiet or not. You may be on multiple video calls through the day. And what you really need is space that will help you focus and be away from the noises of the home. We don't recommend you shirk your home responsibilities, but would say that those hours that you are working should hopefully be fruitful ones and with minimum disturbances. If you have a terrace, then nothing like setting up a small quiet shaded area for yourself. You may want to use the popular bed tables that are in vogue these days.
2. Keep the space clutter-free. Keep all your pens in an organizer. If your work-station is a make-shift one, moving them back will be easier. If your teens are distance-learning, now is the time to teach them how to organize themselves. Here, at Footprints Forever, we have quite a few organizers that will look after all your requirements.
3. Lighting is very important. Your desk in the office probably has enough from overhead lights. Homes are designed differently and don't always have big white lights. It would help to have a handy desk lamp.
4. For all the paperwork accumulating over your countertops and kitchen tables, use a magazine rack and put it away after you are done with your work. Helps to have a pretty looking one. Our Magazine Racks can also safely hold your laptop with the charging wires
5. Don't forget to decorate your space, like you would any office cubical you may have. Keep a small vase with flowers you may have picked from your garden or morning walk. Use some bright colour coasters on hand for your coffee mug. Move a potted plant near your desk to bring the space alive. You could also use aromatherapy diffusers or candles to help reduce stress.
6. Keep track of time. When you're working from home, it is quite easy to lose track. Make a point to have a desk clock on hand to remind you when your workday ends.
Hope these points help you WFH better. We don't know how long this period will last. So, let's try and make the most of it while it lasts.