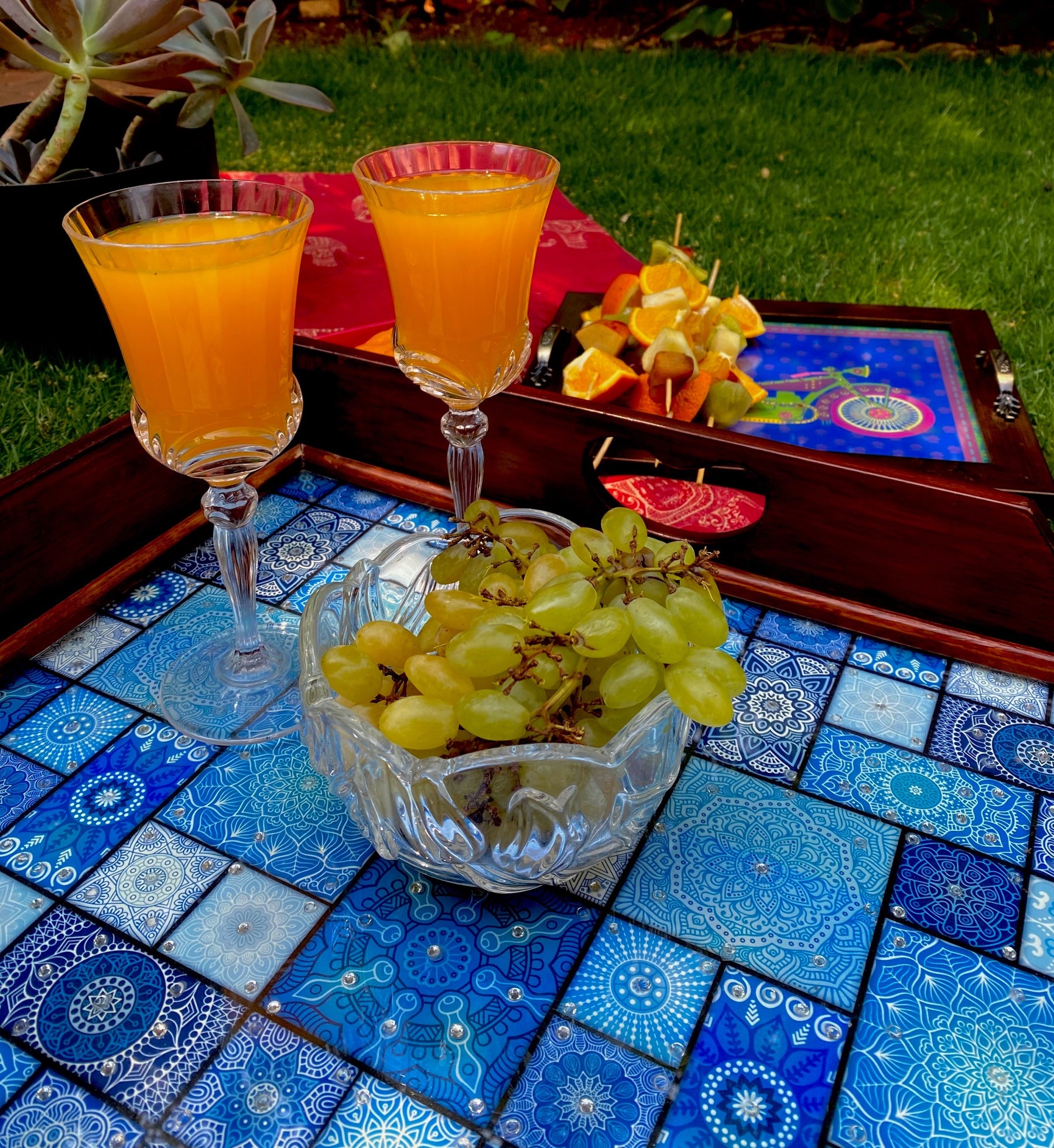 5 Ideas for the Perfect Summer Party
We have all been cooped up indoors, thanks to the Corona Virus Pandemic. But one can plan the day when things get back to normal and we can party with our friends and families once again. And while I have had quite a few parties in the past, this time at home has given me the opportunity to spend some time on Pinterest and look for some fresh ideas.
5 Summer Party Ideas 
1. Serve fruity drinks in pretty wine glasses. Nothing can quench your thirst like a cold orange-based drink. Add a dash of vodka and make it and the afternoon more interesting. And how beautiful they look while giving your guests a great breather from the heat. 
2. Definitely have enough shade or put up a garden umbrella. If you are planning to call babies or younger kids keep some handy wet towels handy to help them cool off quickly. Spread bright coloured sheets in different parts of your garden. Add some small cups with nibbles so that your friends can settle in and don't need to get up often. Cushions strewn around will make them more comfortable.
3. Keep a butler table handy. You can move it to different parts of the garden and it looks really nice as well. I use it on the garden patio as well inside the house. The table can be used without the stand so can also be used directly on the grass as well. Set up a small picnic for the little ones.
4. Make a theme for the party. No, I don't mean ask your friends to dress up in a particular way, but you can keep a theme for the décor. For summers I would suggest something floral or citrusy. Even whites having a cooling effect.